KEY TELEMATICS
Key Telematics is a Software as a Service (SaaS) company offering premium hosted software to vendors of asset management solutions. We specialise in bringing affordable premium telematics software to vendors in all industries.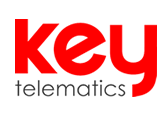 EXPERIENCED TEAM
Decades of experience in this market and a strong development team brings an innovative asset tracking software solution trusted by many businesses across the globe. Development never stops and our customers enjoy a platform that maintains your competitive edge.
CUSTOMER BASED APPROACH
Our philosophy is simply to provide premium agnostic software to our customers that helps build their business and minimises the support burden of after sales support. Our vendor focused approach means the development process is driven by our customer feedback.
Our customers operate in diverse markets such as fleet and logistics, aviation, marine, earth moving, passenger transport, rail, agriculture, emergency services and oil and gas. Partnering with us as your technology partner gives you access to all our experience, making it effortless to build your business.